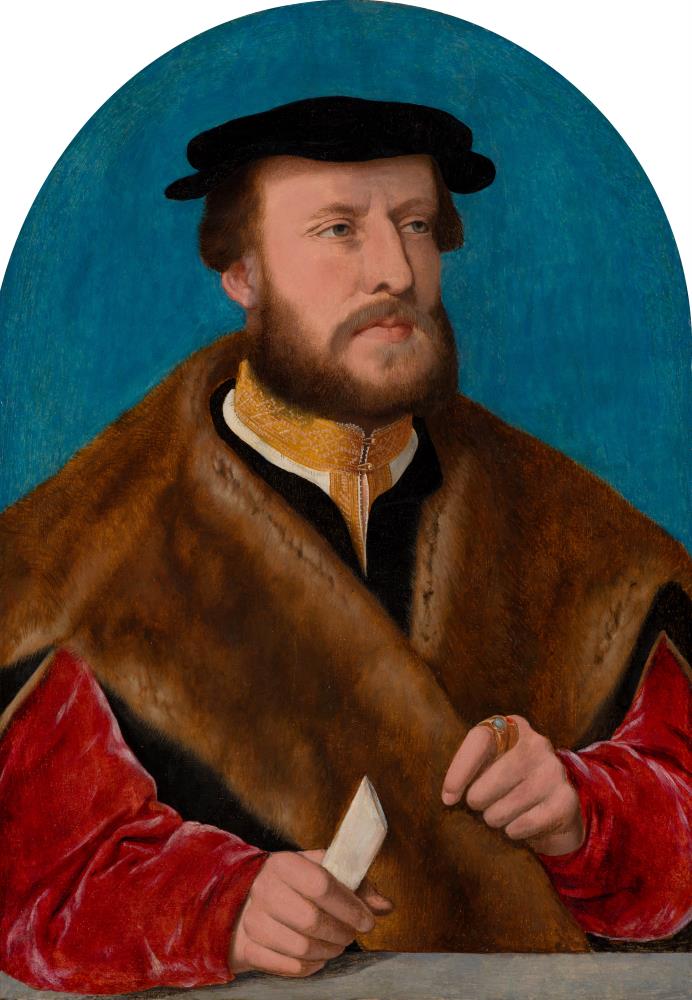 Portrait of Jakob Omphalius (1500-1567), 1538/39
Bartholomäus Bruyn the Elder
1538 - 1539
In the run-up to their wedding in 1539, Elisabeth Bellinghausen and Jakob Omphalius commissioned a diptych from the Cologne painter Bartholomäus Bruyn the Elder (1493-1555). Bruyn was particularly successful as a portraitist – an entire generation of Cologne dignitaries had their portrait painted by him.
In the late 19th century the two portraits became separated – Elisabeth later ended up at the Mauritshuis, while Jakob's whereabouts remained unknown. When his portrait turned up at an art dealer's, we were able to acquire it. And reunited the couple.
The Portrait of Elisabeth Bellinghausen has been at the Mauritshuis on long-term loan from the Rijksmuseum since 1951. The Portrait of Jakob Omphalius was acquired in close consultation with that museum. Now, the engaged couple have matching frames and will remain on view at the Mauritshuis.
oil on panel
31 x 21.5 cm.
Acquisition with the support of the BankGiro Lottery, the Rembrandt Association (thanks in part to its Schorer Romeijn Grothe Fonds and its Themafonds Middeleeuwen en Renaissance) and Mr H.B. van der Ven, 2020