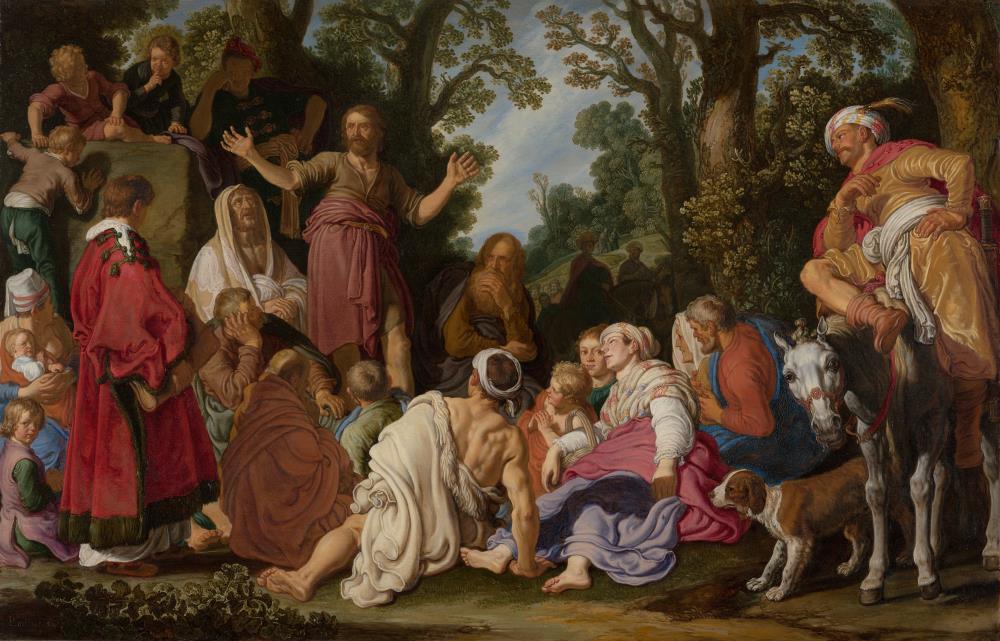 St John the Baptist Preaching
Pieter Lastman
1627
A motley crowd of people has gathered around John the Baptist, who with outstretched arms announces the coming of the Messiah. His audience hangs on his every word – one of the young boys sitting on the boulder to the left even gestures to his friends to be quiet.
Pieter Lastman specialised in history pieces like this, which depicted stories from the Bible or classical antiquity. By placing the figures in the foreground in the sunlight and the figures in the middle ground in the shade, he created a sense of depth in the tightly-packed crowd.
Today Lastman is primarily known as Rembrandt's most influential teacher. Rembrandt studied with Lastman from 1625-1626 in order to learn the principles of history painting.
oil on panel
60 x 92 cm.
Acquisition 2018 (acquired by the Friends of the Mauritshuis with the support of H.B. van der Ven)